Excluding the master i did actually like Wetas Laketown, especially the architecture. It was one of their best work if you ask me.
Just mix it with archological art, and more grounded Lake-town depictions like this.
then recreate buildings from the professors own art and you got yourself the perfect Laketown.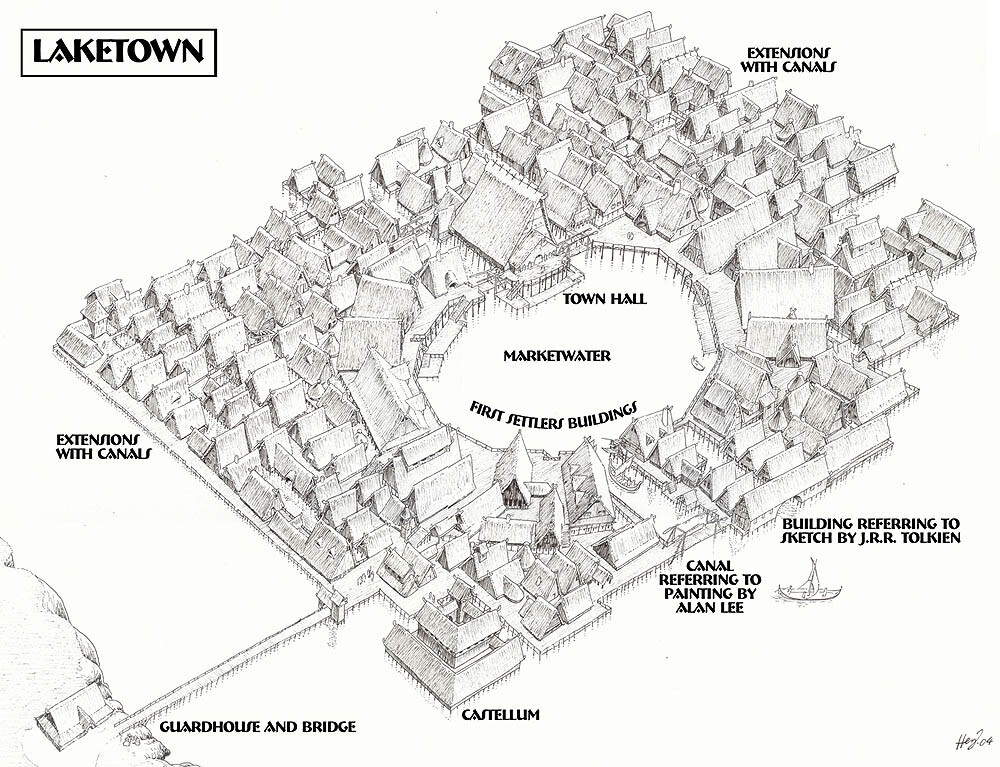 This is one of my favorites, although it needs more stave-church towers thay Weta are so good at.
Would love if someone with access to the making of books could share the laketown pages with me!