Greetings!
As many of you have seen, I've taken on scabbard core carving as a bit of a hobby within this hobby. My two most recent projects were cores for my Camp-Seax (made by forum member Odigan, shown pre-sanding) and a full-length core for fellow forumite Manveruon's Type XII (by Yeshua's Sword), both seen below.
I'm now offering this as a first-come, first-served service exclusively for Middle Earth Ranger Forum members. These cores will all be hand-carved, inside and out, as have been my previous pieces of work. Neither of these cores ever came in contact with a bandsaw or belt sander...all interior work was done with hand-gouges, the shape of Manveruon's scabbard throat was done with hand files, and the exterior shaping and profiles were all sculpted with a hand plane and finished with sandpaper, again, all by hand. I can fit your tip to a chape if you already have one, which I did on Manveruon's blade as well. I work exclusively with Poplar for these, unless you make a specific request (and have a darned good reason for it). Poplar is extremely lightweight for how strong it is, yet is easy enough to work with to still justify my low pricing system.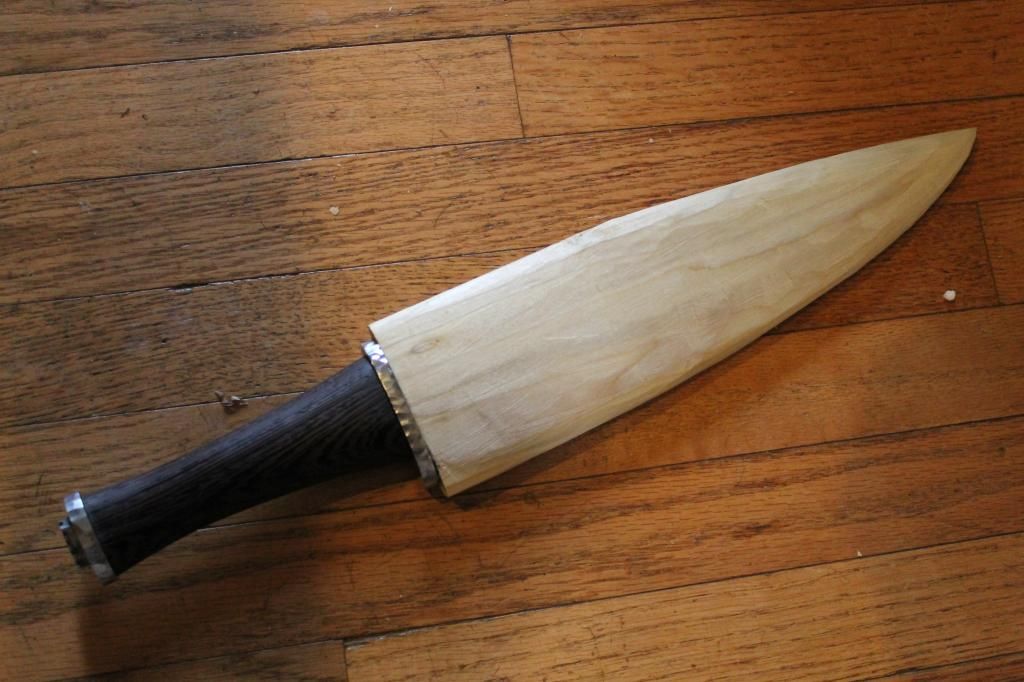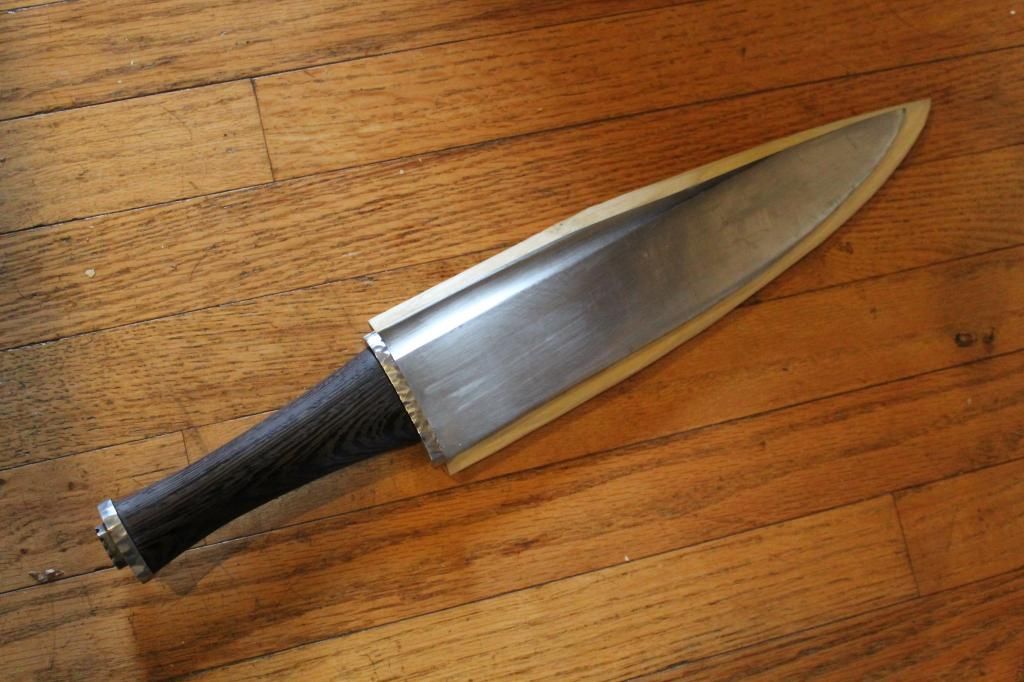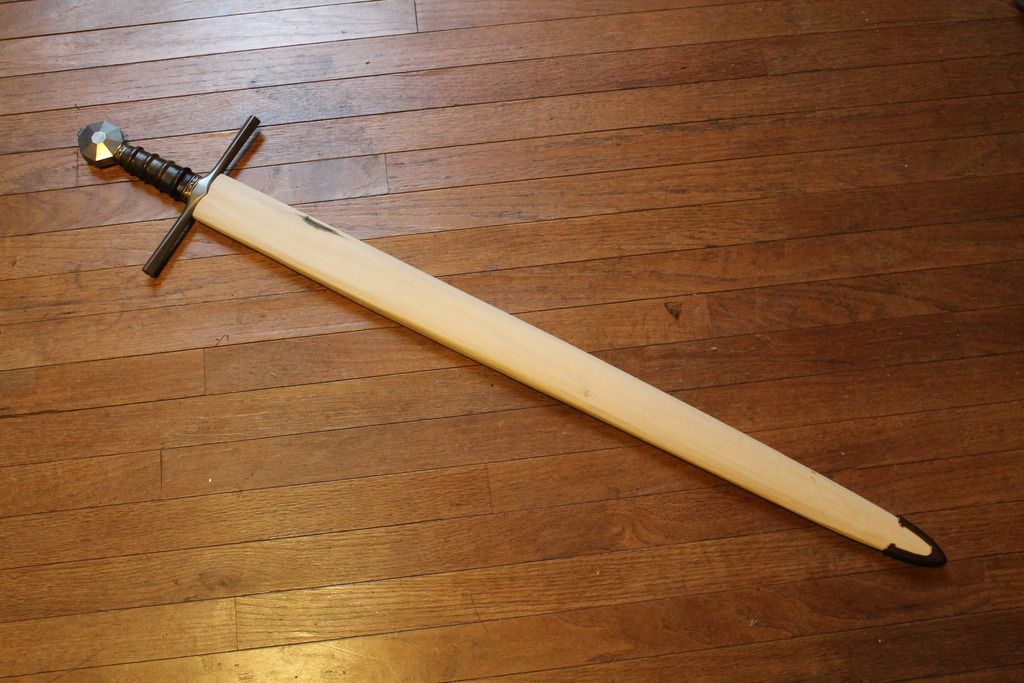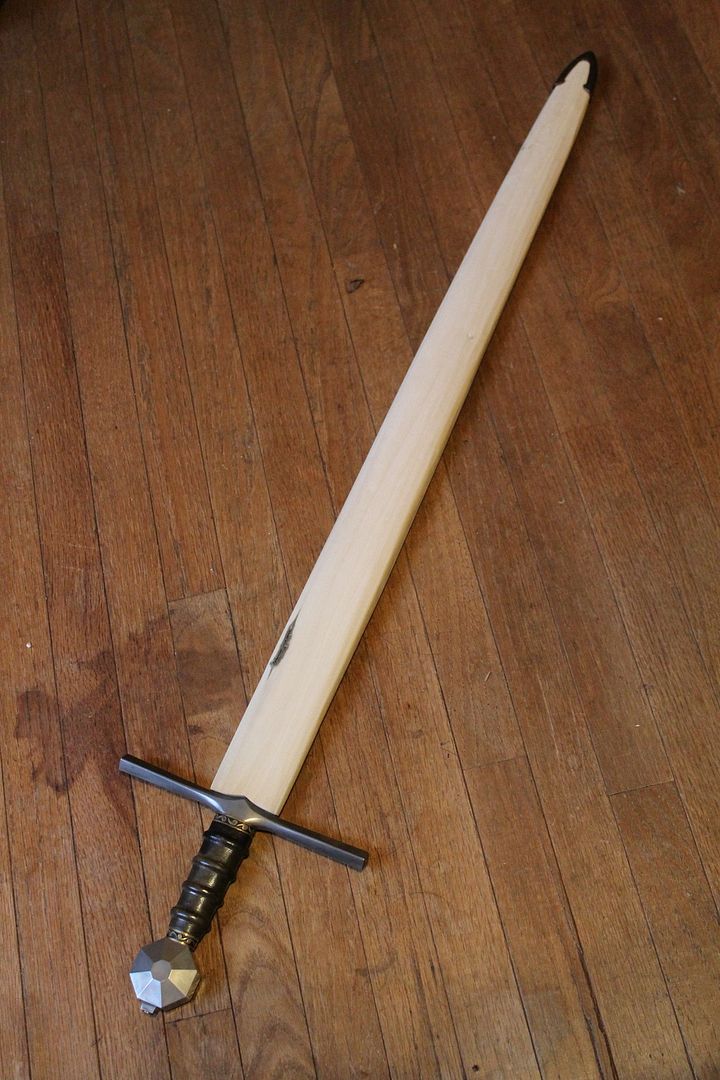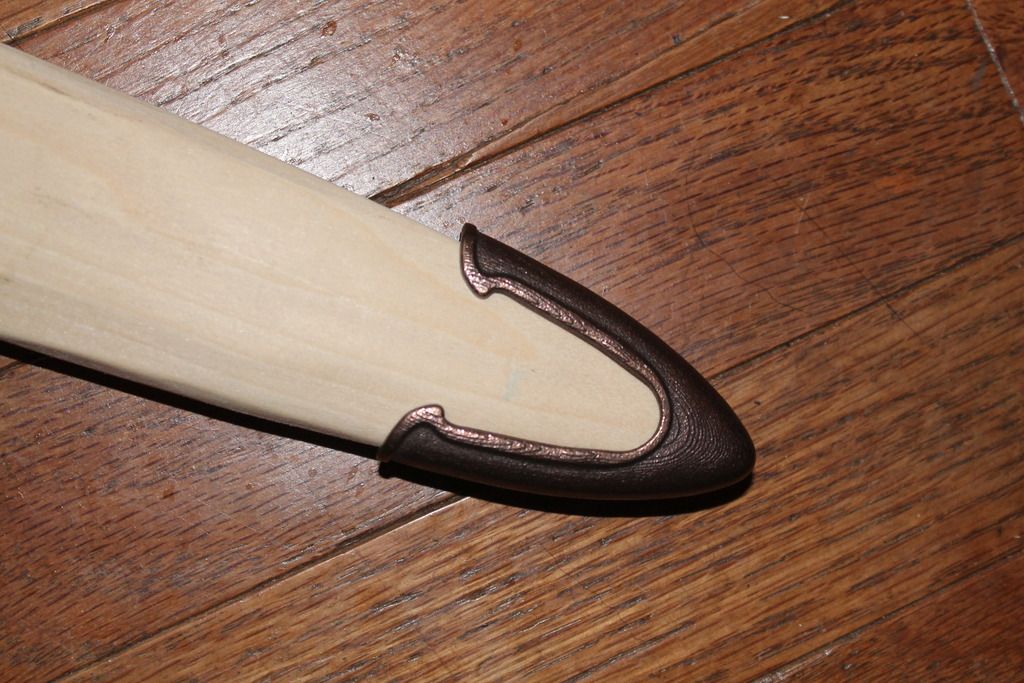 Trick is, you aren't going to pay insane handcraft prices. I'll quote all requests on an individual basis, but you can expect it to be affordable. To carve the scabbard I made for my Camp-Seax, I would have charged $40, and for an arming sword such as Manveruon's Type XII, $75-80, based on length and sppine thickness. Christian Fletcher charges a flat $100 minimum for a scabbard core, and I believe he uses a Mill and/or numerous power tools. In short, I'm doing what I can to help you get your hands on a quality core you can build your dream scabbard on, carved and fitted with 100% authentic elbow-grease, without killing your paycheck.
Looking forward to working with you; PM me with a few photos of your blade, and we'll talk.