This short sword has recently caught my eye.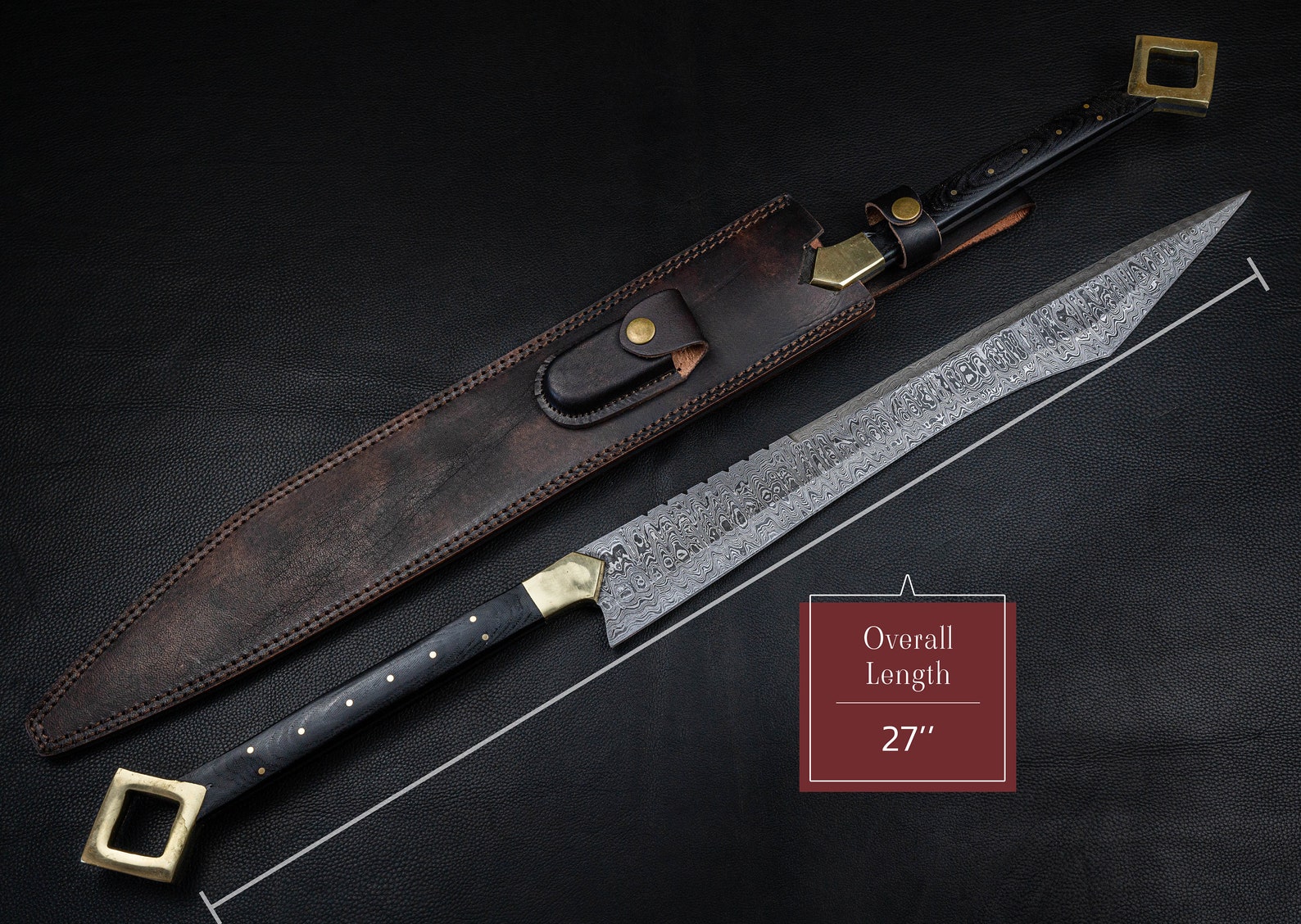 Being sold by a few vendors on Etsy and likely elsewhere.
https://www.etsy.com/listing/980147272/ ... ch_click=1
Now, it's a cheap, Pakastani Damascus blade, but I've got to admit I find it pretty. Looks very dwarven to me. I like the idea of a short sword that might actually be of use on the trail. Similar to a machete if I do have to clear the trail a little. Also, being on the shorter side, I think it could actually be worn on the back and still be drawn. I could see this strapped to the side of my quiver.
What does everyone think? Yay or Nay?